¡¡

Invited Speakers of IC4E 2022
¡¡
Prof. Socorro Echevarria Aguja
De La Salle Araneta University, Philippines
Dr. Socorro Echevarria Aguja is currently the Vice Dean of the Graduate School at De La Salle-Araneta University, Malabon City, Philippines. To date, her research activities are multidisciplinary as it covers the areas of science education, action research, environmental studies and human capital development. Her wide range of involvement in both technical and management development conferences and events is coupled with her international research publications and conduct of trainings on action research, innovations on science education, technology and media, environment and health. She is currently involved in a collaborative research project with Erasmus+ on Action Research To Innovate Science Teaching (ARTiST). In recognition of her outstanding research works, Dr. Aguja was awarded the ¡°2016 Lifetime National Achievement Award¡± by the National Research Council of the Philippines.
Topic: Action Research- PDSA Model to Evaluate Online Modules
Abstract: Education has been mostly affected by the breakout of the pandemic. However, it has been imposed by the authorities that education must continue through online distance learning (ODL). One of the ODL strategies imposed to continue the learning process was the modular instruction, which may be done either synchronously or asynchronously. In the Philippines, online modular instruction became popular in both basic and higher education levels. In this context, the need to evaluate these modules have been given more attention. In this talk, the use of Action Research as a paradigm of evaluating these online learning modules is discussed. In particular, the Plan-Do-Study-Act (PDSA) model is considered.
¡¡
Prof. Maricar Sison Prudente
De La Salle University, Mania, Philippines
Dr. Maricar S. Prudente is presently a Full Professor 10 of the Science Education Department of De La Salle University-Manila. Professor Prudente completed her Ph.D. in Environmental Chemistry and Ecotoxicology at Ehime University as a Japan Society for the Promotion of Science (JSPS) Ronpaku Fellow. As an educator, Dr. Prudente has served as administrator in various capacities at De La Salle University and as resource person and coordinator in various training programs dealing with research, environmental issues, science education, technology integration, and educational action research. In the field of science education, Dr. Prudente¡¯s research work is focused on action research and the integration of technology and development of 21st century skills in the teaching of science. Dr. Prudente is currently involved in an international collaborative project with Erasmus+ Foundation on Action Research To Innovate Science Teaching (ARTiST). Prof. Prudente is a recipient of the 2015 Lifetime National Achievement Award given by the National Research Council of the Philippines (NRCP). Recently, Prof. Prudente was recognized as the 2018 Outstanding Filipino JSPS Fellow in the field of Education by Department of Science and Technology of the Philippine government.
Topic: Adaptive, Effective and Innovative Pedagogies for Online Education: Studies from the Philippines
Abstract: The talk will deal with pedagogies in science education that were found to be adaptive, effective, and innovative. It will start with a discussion on the relevant roles of educators and the components of ¡°Community of Inquiry¡± relevant to online distance education in science. Specifically, results of a study on the effective use of the Metacognitive Argument Driven Inquiry approach will be presented. The talk will also describe enticing and innovative instructional practices for online distance education focusing on designing and using micro lectures. Moreover, innovative, and interesting web-based applications or sites for online distance education will be described and presented for possible adoption and use in teaching and learning. Finally, the talk will elucidate how action research may be conducted to evaluate the effectiveness of employing adaptive learning pathways that integrate students¡¯ socio-emotional skills and strategies.
¡¡
Assoc. Prof. Mitsunori Hirogaki
Kyushu University, Japan

Mitsunori Hirogaki graduated Bachelor of Science Major in Commerce in Doshisha University and pursued his Master's Degree in Commerce and Ph. D in Commerce in Kobe University.
Dr. Hirogaki is currently an Associate Professor of Marketing Strategy at Kyushu University, Graduate School of Economics, Department of Business and Technology Management (QBS Business School), where he teaches Marketing Strategy and International Marketing.
Dr. Hirogaki is currently an Associate Professor of Marketing Strategy at Kyushu University, Graduate School of Economics, Department of Business and Technology Management (QBS Business School), where he teaches Marketing Strategy and International Marketing. He has been involved in big data analysis projects, as a member of a research group at the Center for the Study of the Creative Economy (Doshisha University), he works with big data analysis to construct systems that identify seeds of innovation.
Dr. Hirogaki¡¯s current research focuses on Cross-Cultural Consumer Behavior in international marketing and marketing strategies in mature, developed societies.
He is a member of Japanese Economic Association, Japan Society of Marketing and Distribution, and Japan Association for Consumer Studies.
Topic: How Should Grocery SME Retailers Attract Customers During the COVID-19 Crisis?
Abstract: The COVID-19 pandemic has been changing national policies such as movement restrictions and lockdowns resulting in either closure or limited opening hours of retail stores.
The pandemic is also changing perceptions of consumers who are now more fearful of infection resulting in increase usage of e-commerce purchases posing competitive environments for retailers. Because of limited resources, small and medium-sized (SME) retailers are challenged by such obstacles. In the case of Japan, which is an aging and depopulated country, the role of Grocery SME Retailers is growing because of their accessibility to senior citizens who have mobility problems. The pandemic, however, likewise affected this growth owing to the same restrictive situations similar to other countries.
In this speech, the presenter will discuss the prevailing market environment and threats facing SME retailers and how should they respond especially in the area of attracting customers isolated by fear of infection and the growing competition of e-commerce.
¡¡
Assoc. Prof. Jun Wang
East China University of Science and Technology, China
Prof. Wang is Vice Dean of School of Art Design and Media, East China University of Science and Technology. China. His main research area is urban development strategy, urban planning evaluation, urban sustainable planning, smart low-carbon city. He presided over several national research projects such as National Natural Science Fund of China: an Evaluation Model of Urban Planning Based on "Carbon Emission" Framework; National Social Science Fund of China: Research on Spatial Distribution of Mega Cities under the Framework of Carbon Balance; Scientific research program of the Ministry of housing and urban rural development: Research on System Integration Mode of Low Carbon City. He was also in charge of the low carbon development plan of Xining City, low carbon development strategy of Bengbu City, master plan of Guanzhuang Low Carbon Industrial Park and the Ecological Planning of Dianchi Lake in Kunming.
Topic: Gig Economy and its Roles in Chinese Contemporary Economy
Abstract: The speech takes the gig economy as the research object, and from its definition and characteristics, discusses the changes brought by the gig economy to the traditional economic model in the aspects of work mode and labor relations. At the same time, it introduces the development of the economic model of part-time labor in various countries and the corresponding strategies of each country. This speech discusses the close relationship between the gig economic mode and the supply side reform, innovation and entrepreneurship, internet plus and sharing economy, so as to reflect the significance of the gig economy to China.
¡¡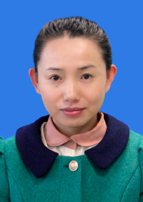 Assoc. Prof. Dai Yu
Tianjin University, China
Dr. Dai Yu received the Ph.D. degree from The University of Tokyo in 2013. From 2013 to 2015, she worked as postdoctoral fellow at Tsinghua University. She now works as associate professor in the school of Education, Tianjin University. Her current research interests cover educational technology, evolutionary game theory and assessment of equality of education. A current project she works on is the research on key issues in supply-side structural reform of undergraduate programs, sponsored by and under the guideline of Collaborative National Research Projects (CNRP) on emerging engineering education of China. She also combines her speciality to engage in university¡¯s reform of the curricula of the humanities and social sciences. A relevant project underway is the research on comprehensive quality of Tianjin college students in the background of emerging engineering.
Topic: Research on Comprehensive Quality Evaluation of Emerging Engineering College Students Based on Blockchain
Abstract: In the context of a burgeoning engineering education and an attendant reform of educational evaluation, this research investigates the status quo of the evaluation of the comprehensive quality of T University students with quantitative research methods, and finds therein some problems in current evaluation system, such as incomplete evaluation content, incomplete participation of evaluation subjects, imperfect supervision mechanism in the evaluation process, and weak practice and adaptation of the evaluation theory. Furthermore, this research uses blockchain to build a comprehensive quality evaluation system for students based on a reputation incentive mechanism, creating a more practical and objective evaluation atmosphere, and helping to further improve the quality of engineering education.
Assoc. Prof. Eugene Y.C. Wong
The Hang Seng University of Hong Kong, China
¡¡
Ir Dr Eugene Y. C. Wong is an Associate Professor in the Department of Supply Chain and Information Management, Associate Programme Director of MSc in Global Supply Chain Management, Director of Policy Research Institute of Global Supply Chain, and Director in Virtual Reality Centre in the Hang Seng University of Hong Kong. Dr Wong has over thirteen years of managerial and consulting experience in logistics transportation, manufacturing and engineering industry before joining the academia. He has successfully carried out several research and education funding projects from Research Grant Council, University Grant Council, and Education Bureau on sustainability and decarbonisation, maritime operations, shipping law, and virtual reality in the recent years. He serves as council members of professional associations on logistics, transportation and engineering as well as editorial board of international journals. He also serves as committee member in Manpower Development Committee, Hong Kong Maritime and Port Board and assessment panel member in Research Grant Council. He has extensive experience in the development of virtual reality and augmented reality for education and industrial purpose. He has research publications in logistics and transport, virtual reality and engineering. His research interests include maritime and air transport logistics, green logistics and decarbonisation, virtual reality, quality management and artificial intelligence.
Topic: Development of Real-Time Cooperative Multiple CAVE and HMD VR Systems for Collaborative and Team Learning
Abstract: Facing with increasingly complex company operations and pandemic social distancing requirements, the knowledge transfer during teaching and learning requires the need of advanced innovative technology in achieving the learning objectives. Sophisticated training contexts, for example, logistics air cargo building and screening in warehouse operations, journalism news reporting in a disaster environment, and cultural heritage and architecture design, require collaborative and team learning in a simulated immersive environment that allows students to learn and practice skills in various case scenarios. Most of these scenarios are not easily available to the learners due to security, safety and availability. This requires the need of real-time synchronised cooperative and distributive multiple CAVE systems in achieving these objectives. Currently, multiple VR CAVEs systems are not available in universities and institutions which hinders the pedagogical learning development of students and industry practitioners. The latest trend and needs for real-time cooperative VR systems for collaborative learning will be shared in the speech. Supported by a funding project, a sharing on the development of real-time cooperative multi-CAVEs systems in achieving collaborative learning and practicing through interacting in multiple locations in solving this problem and enhancing the current teaching and learning environment will be carried out. VR scenes on warehouse operations, including air cargo screening warehouse systems, journal earthquake news reporting, and lost heritage reconstruction, with cooperative and collaborative learning content, will be developed. The first ever multi-CAVE systems in facilitating the learning in supply chain, journalism and cultural heritage will be the best practice in achieving teaching excellence and learning experience in the universities as well as the industry.
¡¡
Assoc. Prof. Hairu Yang
China West Normal University, China
Dr. Hairu Yang received the Ph.D degree in Educational Technology from Central China Normal University, and serves as the Dean, Associate Professor, and Master Supervisor of the Educational Technology Department of the School of Education of China West Normal University. Her main research field are the professional development of teacher informatization, teacher network training, learning science. She presided over 5 provincial and departmental scientific research projects such as Precise Analysis of Teacher Informatization Teaching Ability, Ministry of Education Industry-University-Research Project such as Educational Technology Virtual Reality Innovation Practice Base, and participated in national project research and pilot training work such as Research on Regional Network Training Model Supported by Information Technology. She has published nearly 20 papers in core journals at home and abroad such as Research on Audio-visual Education, Chinese Audio-visual Education, Modern Educational Technology and other journals such as Sci. In terms of social services, in 2016, as the main person in charge and lecturer, she participated in General Technology Experimental Teaching Training Service of Sichuan Province. She organized and lectured on the Information Technology Ability Training Project for Elementary and Secondary School Teachers in Sichuan Province in 2017.
Topic: Research on the Structure and Measurement of Social Presence in Teacher Workshops
Abstract: Network teaching training based on teacher workshop has become the main form of teachers¡¯ profession development in china. However, there are still some problems like insufficient interaction between users and low satisfaction. Social presence is regarded as a kind of psychological perception that describes and understands how people interact in an online learning environment, and can predict learning satisfaction. Therefore, on the literary basis of adult learning theory and social presence theory, based on the existing scales such as Biocca¡¯ s, the study reconstructs the connotation and structure of social presence and develops measurement tools . The exploratory factor analysis and confirmatory factor were used to test the reliability and validity of the scale and model fitting test, and regression analysis was used to explore the relationship between social presence and variables of training effect. The research results confirm the three-factor structure of social presence in teacher workshop: the sense of common space with technical support, the sense of psychological involvement with cultural support and the sense of community influence with teacher community support. It generates and modifies the measuring tool including 20 items with good reliability and validity, and finds that social presence is positively correlated with the satisfaction and the level of learning perception, which provide new perspectives and suggestions for improving the quality of E-training in teacher workshop.

Keywords: teacher workshop; network teaching training; adult education; social presence; the sense of common space; the sense of psychological involvement; the sense of community influence; satisfaction;
¡¡
¡¡


¡¡
¡¡